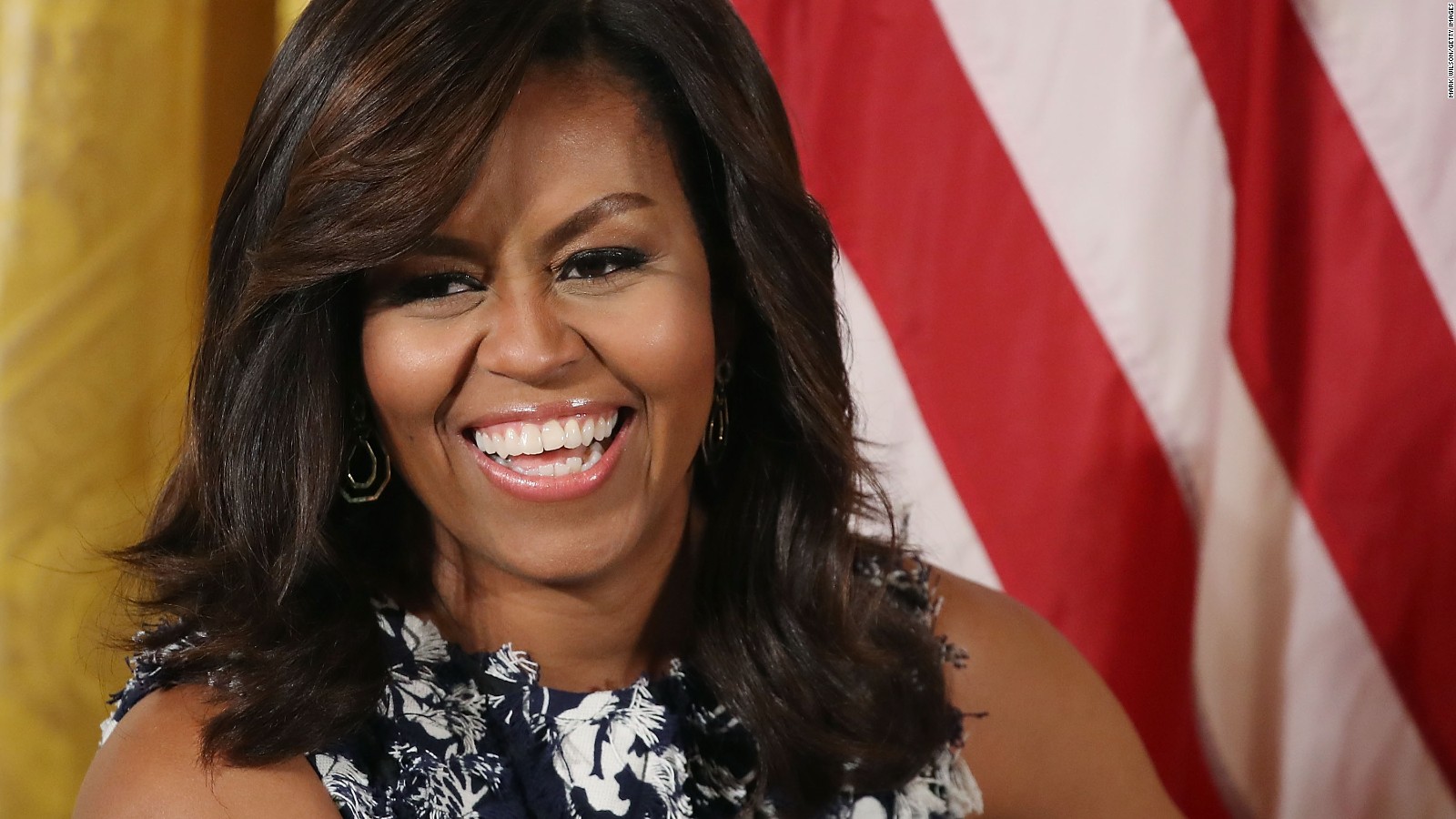 I remember the day my family, excitedly seated in front of the TV with our eyes plastered on the election results broke out in an eruption of cheers when Barack Obama was announced as the new President of the United States. Yet, there was one figure in particular of the Obama family elegance captured my absolute attention from the tender age of nine.
Michelle Obama's exuberant yet poised nature intrigued from the start. As a nine year old who had recently moved to Canada after living in Yemen, my eyes had started to widen, my mind starting to grasp the burdening realities of women around the world.
Michelle Obama has been a consistent champion of community capacity building, both locally and internationally, by dedicating her time to many projects.

Michelle's support for

women empowerment

took its greatest leap in 2015 when she and President Obama launched the

Let Girls Learn

program as a way to help give young women across the globe greater access to education. Since leaving her role as First Lady, Michelle has continued on her plight for women empowerment with actions such as The United State of Women Summit. I, of course admire her endlessly, for her efforts towards education reform and

women empowerment.
It was Mrs. Obama, whose remarks on leadership, furthered my passions for erasing the barriers between women and their dreams. It was she, who encouraged me to seek out the importance of acting as a leader for all boys and girls.
"In other words, as you endeavor to do more -- to serve more communities, lift up more families, save more lives -- how can you find new ways to tap the skills and talents of more people? How can you create and train new leaders not just here in America but around the world? How can you, as President Clinton put it earlier this week, get people involved in our common endeavors?"
This statement resonated with me, as I continued to grow with a developing desire to make a change. This intense desire continuing to ricochet from the back of my mind through the front. Could I, a growing teenager really contribute to the change in the world? However, Michelle Obama's words had a struck a deep chord. I recognized that change had to start with someone, and that someone, was me.
Last year, I noticed how women in my school community felt powerless because of their gender. I made it my mission to establish a club focused on the motivation and empowerment of young women and girls. Applying the concepts I learned at the UN and working closely with my fellow peers, we established our school's first ever "Girl Up". Since 2016, through my assertive leadership, I've emphasized that women are strong.
Michelle Obama's various initiatives have encouraged me in my role to assert the fact that young women and girls, do in fact have a voice that is powerful. I now challenge the "weak, feminine" stereotype by taking charge and advocating for women's issues on behalf of all the women who have been silenced. Her relationship with Barack Obama, acting as pioneers in the field(s) of equality, influenced my own progression in school. I recognized and instill the notion that males should be allies to women, and challenge the barrier of gender norms by encouraging both women and men to have open conversations and listen to one another.
Michelle Obama has encouraged me on my ever-developing journey of empowerment from a young girl to an aware teen. She has taught me that in order to progress into the world we must be passionate to learn about the world, and carry these valuable assets in our tool-belts of knowledge. We are the rising generation, and it's our responsibility to learn about the ongoing actions in our world. As an aspiring journalist, I hope to further her message and would work to showcase and empower women to recognize their true potential.