Check out the original post here!
I bought an assorted 5 pack of Montagne Jeunesse's facial masks in…March or April, I think. They were on sale at Ulta for like $4 and I was like, "What the heck" and I bought them. Then, I failed to even used the darn things until July. But lordy, were they amazing! I wrote this back in August, but I've updated it a little bit with more information and some links, plus a quick video on how to use the peel off masks! Enjoy!
---
Very Berry was a blend of blueberries and cranberries making an amazing smell! This was like a regular "mud mask" that you applied, it dries, and then you wash it off. It left my skin very refreshed and smooth, but I wasn't particularly impressed because I had already tried this type of mask before. It was pretty much the same with Strawberry Souffle. Not bad, just average.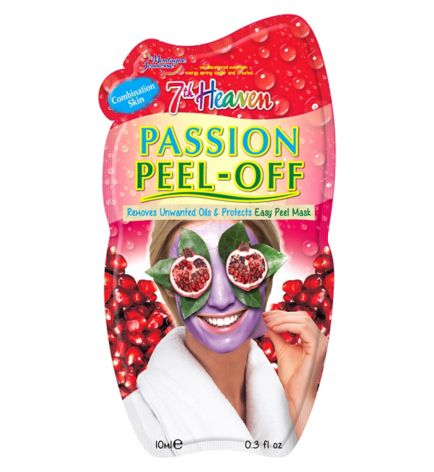 Then, I tried the Passion Peel Off (passionflower and pomegranates). It changed my whole outlook on the masking game. First of all, it was the best smelling one out of the entire pack and the only one I bought more of after the fact. And the peeling! Absolutely genius! I do hate the fact that it doesn't all come off the first time, but it's just fascinating to see all of those blackheads and dirt sticking up from the peeled off mask. #grossbeauty
After trying the Passion Peel Off, I was really excited to try out the Paw Paw Peel Off (pawpaw and noni fruit). This one stank. Like booty. And it was awful having to leave it on my face long enough to dry and then peel it off. It lingered for like half an hour after too. Yuck! The skin benefits were the same as the Passion Peel, but I wouldn't recommend that one.
Last, but certainly not least, was the Dragon Fruit Sauna mask. Now, I thought to myself, why did they call it a Sauna mask? A play on words with dragon? Wrong. I tend to slather my masks on quickly so I can get it off my hands, but I wasn't fast enough for this one. My fingers holding the masks and where I had applied it to my face immediately began heating up. After a minute or two, I was sweating underneath the thing! It was really cool seeing the effect the "sauna" mask had, and this is definitely one I want to try again soon.
All in all, I had a pretty good mask experience, and I would definitely buy most of these masks again (looking at you Paw Paw!)
You can purchase these masks and many other scents and types of masks ( they also have sheet and scrub masks) from your local Ulta, or online at
my7thheaven.com
!
-Dymond